Kaja & Marek | 10.07.2022
I did a small engagement shoot for my girlfriend Ada's sister Kaja and her fiancé Marek at AGH UST, or the Akademia Gorniczo-Hutnicza University of Science & Technology in the center of downtown Krakow, Poland. They first met here when studying engineering, so it was only natural that we did a shoot while going on a mini-tour of their campus.

I was incredibly honored to capture the love between these two amazing people because they did not have any engagement photos taken when Marek first proposed 3 years ago. Discussing with them even before Ada and I's trip to Poland it was clear that they did not want a typical heavily posed, "lovey-dovey" sort of shoot.
This being my second engagement shoot ever, I really wanted to expand my skills as a Couple's photographer and use all of the knowledge I've learned since my last engagement shoot; taking more contextual environmental photos for story telling, and implementing different techniques such as the "perfectly timed motion blur" shot I am thankful to have learned from Reggie Ballesteros through a Moment course.
Here are some more shots in the inside of the building, where I wanted to use some silhouetting techniques in the low light, while simultaneously capturing the beautiful architecture of the school.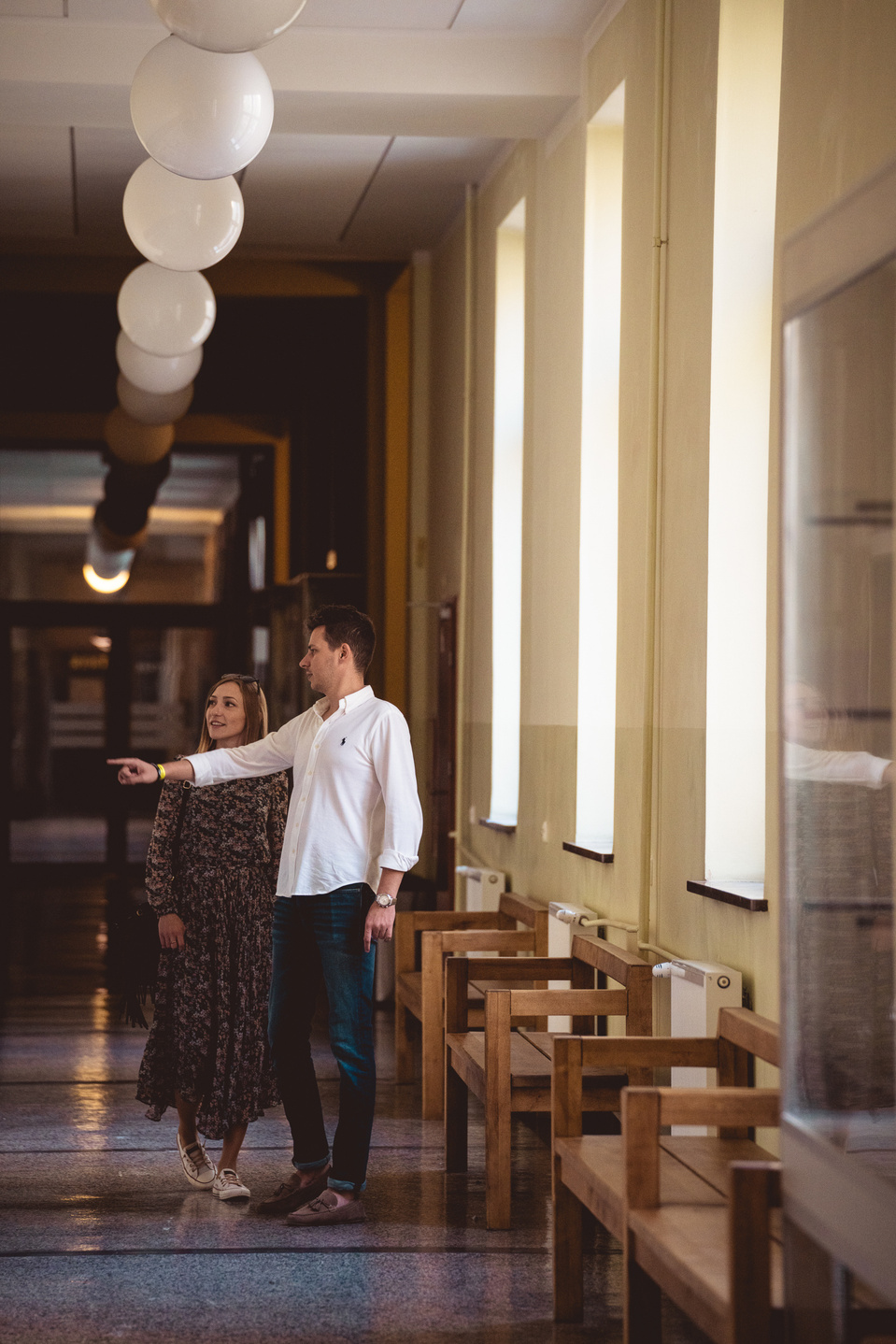 Kaja and Marek took us through the halls and outside the classroom where they first met. I really enjoyed "engineering" the composition of these photos because of how much emotional significance there was for them here!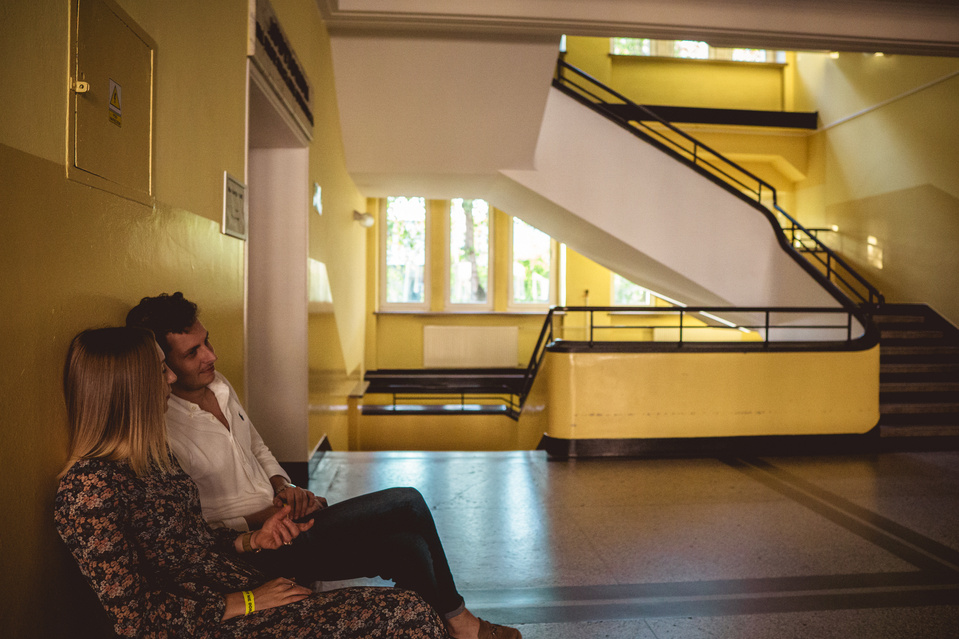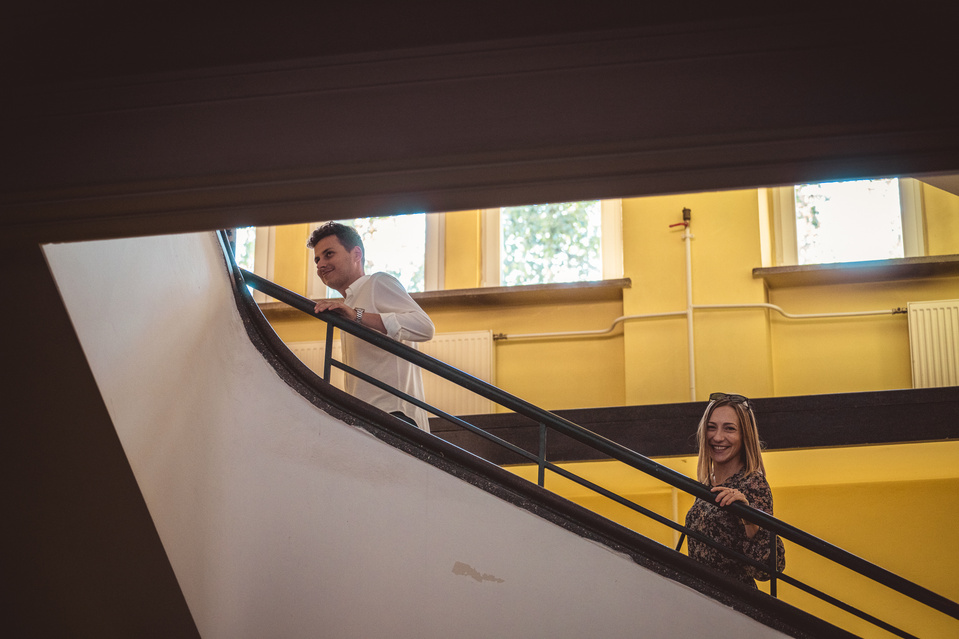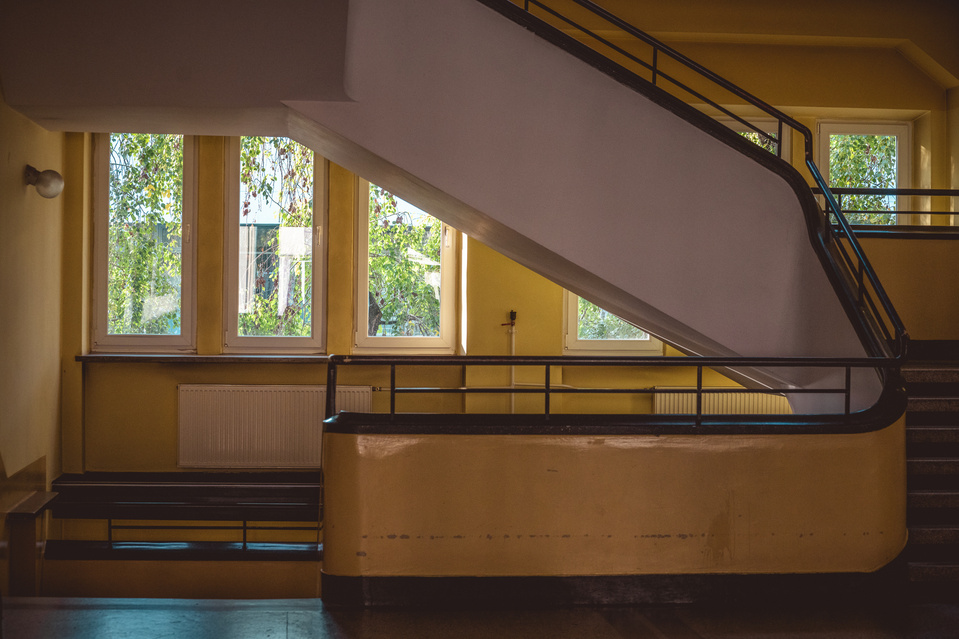 Marek told me that the watch he was wearing was given to him by his father, so it was a very important piece to him. I tried to make it more pronounced in these shots.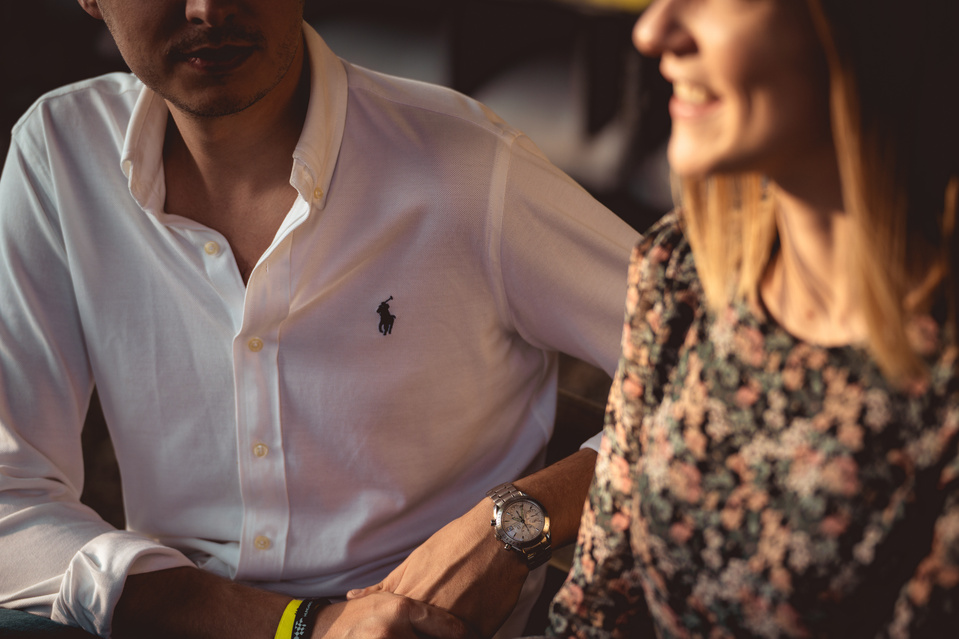 This is the actual spot where Marek actually proposed to Kaja a few years ago! The sign in the background translated from Polish to English means "Path for the Team of the Ring". This is a reference to Lord of the Rings. The sign holds significance to them because it was a "shortcut" that many students took off the normal sidewalk path. Initially the sign was just a message written on a piece of paper but was lost after some time, until the school administration put a more official sign up since so many students were taking this path!
We wrapped up the shoot at this locomotive. AGH is known for its invention and/or engineering of the first railroad tracks ever made. This non-working unit now represents AGH so it was fitting to have Kaja and Marek posing on it!

On the ride back, I realized that these two were always in the car together; driving to Kaja's parents house, traveling the country, or just picking up a kebab on a lazy Sunday. I had to capture this moment.